CALL TO ACTION: OPERATION LIBRARY BOOK
Let's make " A Sense of Where You Are" available to all Canadians, through libraries across Canada!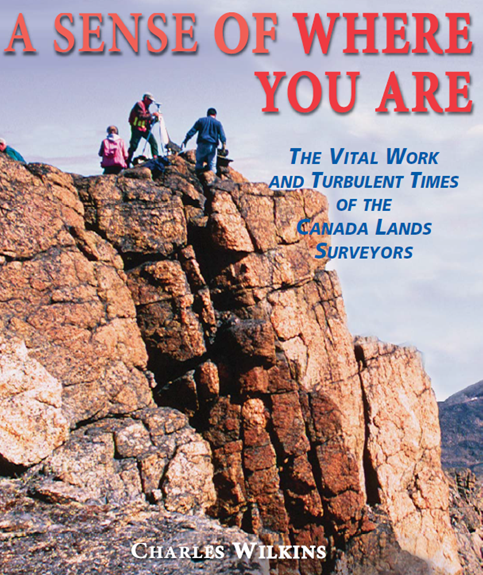 How can you get involved? 
Buy a book and donate it to a local school, public or municipal library!
Did you know there are:
2600 Secondary School Libraries across Canada
652 Public Libraries, with over 3350 branches
223 University Libraries
213 College Libraries
723 Urban Libraries
What will this accomplish?
The work of Canada Lands Surveyors is woven into the landscape and societal fabric of Canada – but few know of the role played by those in our profession. By making A Sense of Where You Are easily accessible to Canadians we are creating opportunities for awareness. 
How will this be accomplished?
Using key words, librarians write descriptions for the books in their holdings and they create metadata for the library's online catalogue or database. This information is often harvested by aggregators across the internet. When the public searches on terms related to surveying, or Canada Lands, or names and places mentioned in the book, A Sense of Where You Are will appear in the search results. This may create both direct and indirect interest and awareness of the CLS profession and its important role to the Canadian public.
Steps:
Find out more about the public libraries in your community. Speak with the secondary schools in your community.
Check with the libraries to see if they are accepting donations of new books to add to their collection. Some libraries have specific guidelines for book donations, so it's important to find out what the requirements are before dropping off a book.
Order the books to be shipped directly to the location of your choice.
Some libraries, but not all:
Will provide a charitable receipt if the book is new and you show your receipt for the donated book.

May have minimum value requirements for issuing tax receipts. 

May include a distinctive bookplate inside the cover, honouring the book donor (corporate or personal), or in memory of a friend or loved one of the donor.   
Librarians are busy but they care about the communities they serve! If you have the opportunity, tell the librarian about why your work as a Canada Lands Surveyor is important and what this book is about.